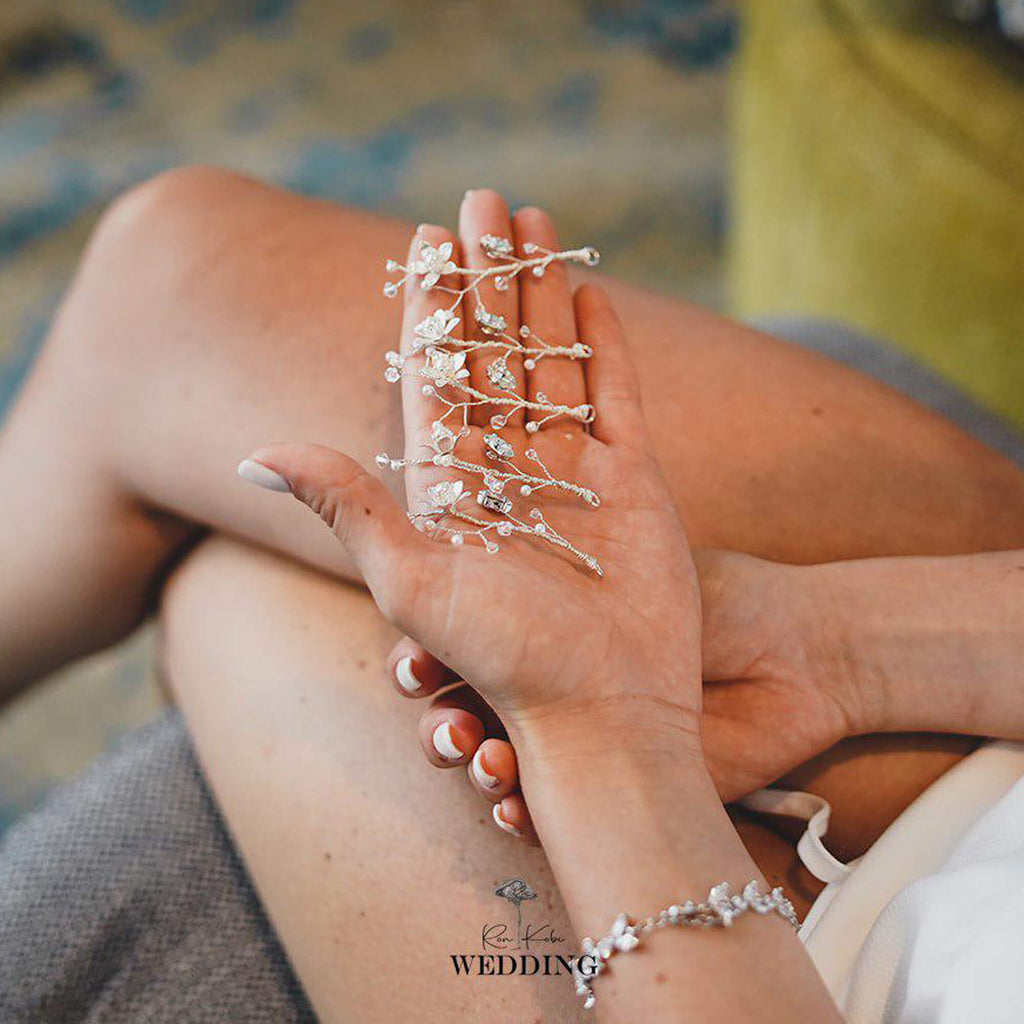 While 2020 had changed the world completely and the wedding industry in especially, I have to say looking forward to 2021 I'm reassure that the weddings as we know them, will be bursting to our lives again very soon. But for some, the small weddings trend will remain a leading option, or even to separate the event and have a spiritual intimate ceremony with your most dearest love ones and after celebrate with a bang with everyone else.
Be that as it may the
bridal look
is the most important thing in my eyes, Which is why I choose to do what I do!
So even for a small venue and amount of guests it doesn't matter, Create the bridal look of your dreams - for the photos and memories and mainly for yourself everything must be perfect.
A few tips:
1. Don't go overboard with heavy
statement crown
.
2. Be open to changes, If you have to move the event and consider different climate, Or due to another date the hair stylist you wanted isn't available, Or just that you mind had changed regarding the hair style, That's ok! Choose wisely and be happy with your choice :) 
3. A
minimal vine
 A high
flexibility wreath
is perfect for you as you can use it in more than one occasion -
front
or
back
in any hair do or even as a
bun holder
and with that create an entire different look.
4. And of course for those who like the
minimalist look
there are
small Bobby pins
which are also has lots of styles and variations to place the
hair clips
on the
hair do
and you can choose how many
hair pins
you'd like.
5. Be aware in your choices that while planning this small rush wedding you might be interested in a bigger wedding later on so the
headpiece
 you'll choose will be perfect for both.
6. I'm always happy to help as much as I can, weather if needed to rush an order or to consult which jewelry to choose for your dress, or even for local brides I can assist with finding the suppliers they need between DJ's or make up artists hair stylist and wedding photographers.
I think I covered everything but always feel free to contact me 
dana@theladybride.com
Message Dana on
WhatsApp
Happy new and improved 2021 
Dana
Continue reading